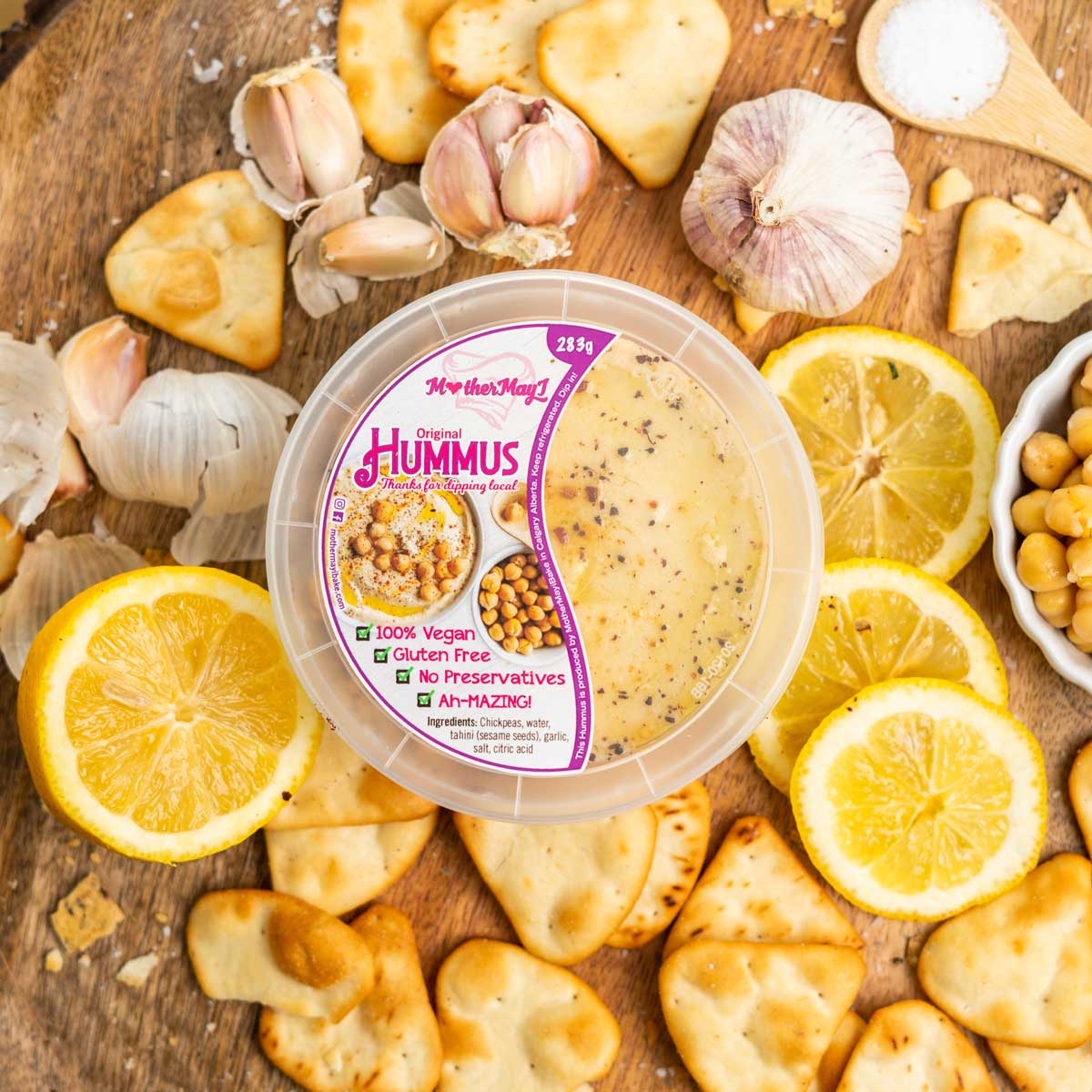 The word Hummus means chickpea in Arabic, حُمُّص. The dish hummus brings much culture and tradition to the table. Dating back to the 13th century, hummus has its earliest traces in Egypt. Today, it has become a staple in homes across the globe. The traditional hummus dish is filled with feel-good vitamins and a powerhouse of proteins and fibers. Its smooth texture, fresh flavors, and incredibly rich nutrient make it so popular. There is history in every bite, leaving you completely satisfied.
MotherMayi was founded in 2017 in Calgary, Alberta. Nada Choufi, the founder of MotherMayi, began her journey years ago on a simple grocery run to purchase some fresh hummus. After reading through too many ingredients, the search was unsuccessful. Hummus is traditionally made of very few fresh ingredients. The simple, quality ingredients are precisely measured and combined to create optimal flavor. And that's just what Nada did. She reached deep into her roots and made her first batch of hummus. With much passion and determination behind her recipes, MotherMayi was born.'When you are making food for your loved ones, the pallet is naturally aroused, craving only the finest of foods.' The first batch of hummus was shared among her children. The second batch among neighbors and friends. And the next batch shortly after was shared among grocers Alberta-wide. 
Taking over the nation one chickpea at a time, MotherMayi's wholesome hummus dishes are proudly packed with no preservatives, no fillers, just real ingredients. And that makes all the difference. So go ahead, take a dip, a local dip, and see why MotherMayi is ranked Alberta's favorite hummus.